Opioids: Prescription Pain Medications and Heroin
Medications left over from a prior surgery or pills on a nightstand or inside a purse are common in many households. Teens are abusing prescription drugs found at home.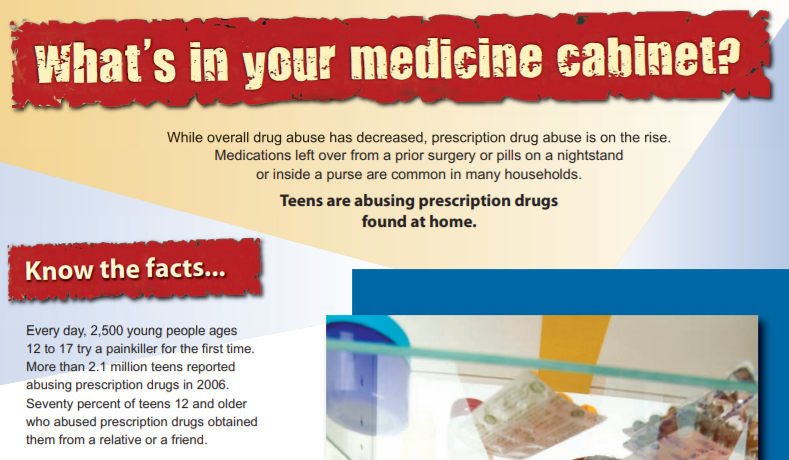 Fact Sheet (English)
Click to view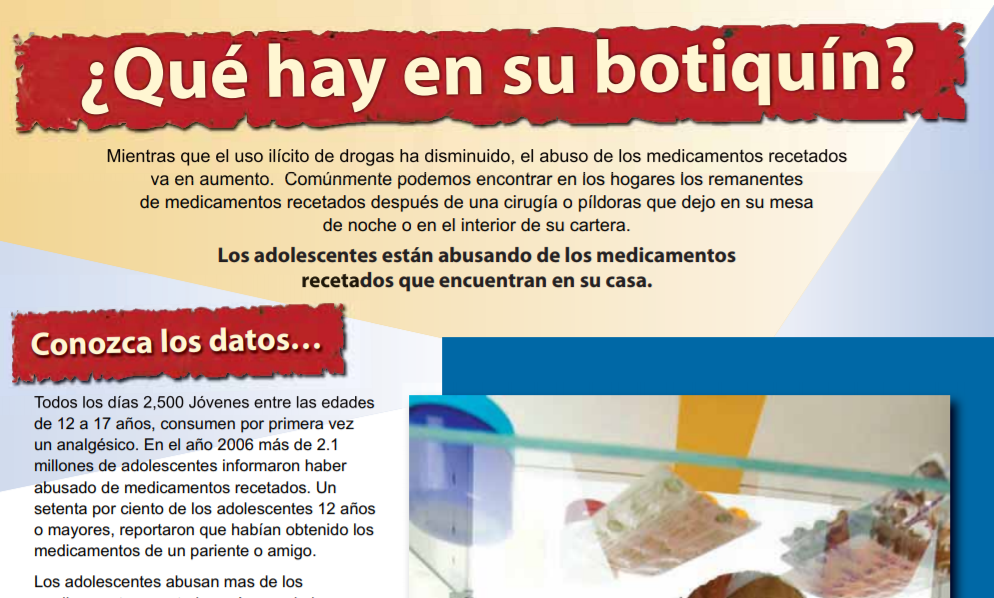 Fact Sheet (Spanish)
Click to view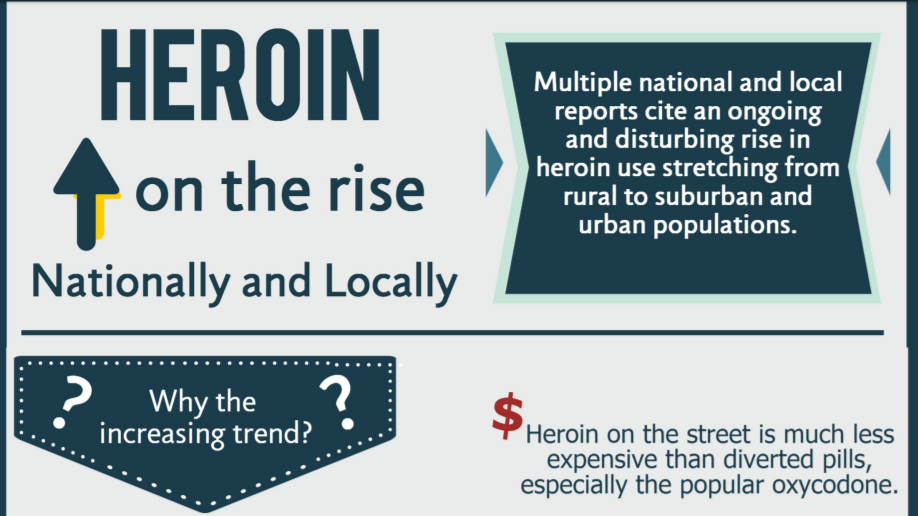 Heroin on the Rise
Click to view
Heroin Use
Click to view
CADCA Practical Theorist 10: Addressing the Opioid Crisis
Safe Take-Back Day Toolkit
For more information on opioids, please contact Jennifer Faringer, NCADD-RA Director, at (585) 719-3480 or at jfaringer@depaul.org.