Since 1944, the former National Council on Alcoholism and Drug Dependence (NCADD, Inc.) had been a valuable resource for millions of people struggling with addiction. NCADD-RA proudly continues that tradition in the Rochester/Monroe County area.
The founder, Marty Mann, was a true pioneer. Marty got sober in the rooms of Alcoholics Anonymous (AA). Marty exuded courage and unwavering belief in the dignity of all people. She worked tirelessly to provide education to raise the awareness of addiction across the country.
NCADD-Rochester Area is proud to have been an affiliate of NCADD, Inc. since 1946.
FASD United

FASD United expresses the compelling need to work together.
FASD United takes our 30+ years of experience and partnerships across public, tribal, and private sector communities, and puts it to use bridging the gaps between research, policies, practices, and lived experiences to address the extraordinary complexities of FASD and support for those living with it so they can reach their full potential.
NCADD-RA is proud to be the Upstate New York Affiliate of FASD United. To learn more, visit their website at https://fasdunited.org.
NACoA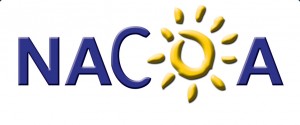 The National Association for Children of Alcoholics (NACoA) believes that the people hurt most by drugs and alcohol don't even use them; they are the children of alcoholics and other drug dependent parents.
NACoA believes that none of these vulnerable children should grow up in isolation and without support.
NCADD-RA is a proud affiliate of NACoA with our mutual focus on eliminating the adverse impact of alcohol and other drugs on children and families.
To learn more about NACoA, visit their website at www.nacoa.org.