Problem Gambling
Problem Gambling has a solution…YOU!
Gambling may be just a game – but for some it's much more. It's an addiction. Because there are no physical signs of a problem it is often referred to as the "hidden addiction." Problem gambling habits can lead to financial difficulties, substance abuse, depression, and anxiety. One in five compulsive gamblers has even attempted suicide.
March is Problem Gambling Awareness Month: Have the Conversation
2018 YOU(th) Decide Problem Gambling Awareness/Media Literacy Outreach Project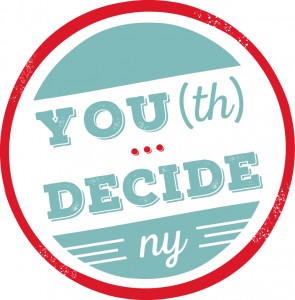 NCADD-RA is partnering with the New York Council on Problem Gambling on the 2018 YOU(th) Decide Outreach Project. Our primary audience is youth ages 12-17.
YOU(th) Decide Vision – project designed to be a multi-dimensional prevention effort, which is aimed at reducing underage gambling in NYS.
YOU(th) Decide Mission – project aims to empower youth to make educated decisions regarding their gambling behaviors, and prepare communities to work together to prevent underage gambling.
YOU(th) Decide goals include:
Increase awareness of the issue of underage gambling and the importance of decreasing youth access to gambling,
Increase awareness of key media literacy facts,
Encourage a conversation between youth and their parents and peers around the issues of problem gambling,
Increase parental action toward the issue with parent pledges.
Youth be informed, so you can decide! Then have the conversation!
---
Parent/Adult Community Presentations
Presentations are available upon request to parent and community groups to increase awareness to the potential risks of problem gambling with special emphasis on the risks associated with underage problem gambling by contacting Jennifer Faringer, NCADD-RA Director, at (585) 719-3480 or jfaringer@depaul.org.
Parent Tool Kits
Get the facts
Recognizing the signs of problem gambling is the first step toward helping someone you care about or getting help yourself.
Myths
Self-Evaluation
Infographics
Gamblers Anonymous
Gambling Counseling and Treatment Resources
NYS OASAS Addiction Treatment Centers (ATCs) that will provide inpatient problem gambling treatment include:

Creedmoor Addiction Treatment Center, Queens Village
Kingsboro Addiction Treatment Center, Brooklyn
Richard C. Ward Addiction Treatment Center, Middletown
John L. Norris Addiction Treatment Center, Rochester

St. Lawrence Addiction Treatment Center, Ogdensburg
Margaret A. Stutzman Addiction Treatment Center, Buffalo
For more information on problem gambling, please contact  Jennifer Faringer, NCADD-RA Director, at (585) 719-3480 or jfaringer@depaul.org.