Hispanic Prevention/Education Program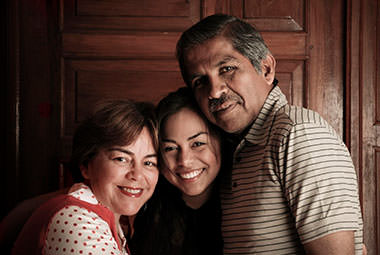 This program provides increased awareness about chemical dependency and its impact on the Hispanic community, evidence-based education, support, information and referral. The program recognizes and respects the cultural distinctions of the Hispanic community.
HPEP provides community presentations for adults and youth, information and referral, along with printed resources for parents and youth in Spanish and English.
Services include:
LifeSkillsTraining (Elementary, Middle, High School and Parents curricula)
This evidence-based program incorporates research from the fields of educational and developmental psychology. Rather than merely teaching information about tobacco, alcohol, marijuana and other illicit drugs alone, LST promotes healthy alternatives to risky behavior through activities designed to help youth. LST is also offered by our staff in English and Spanish. Our staff work with community and school groups providing multi-session LST classes for elementary, middle and high school youth. Staff can also provide parent LST curriculum.
Vida en la Comunidad para Todas! (Life in the Community For Everyone!)
This research-based bilingual multimedia program addresses substance abuse prevention and mental health promotion in an interactive, culturally-appropriate and engaging format. The goal is to empower and motivate Latino parents to get involved early and often in keeping their children healthy, safe and drug-free.

PUEDO (Prevention, Unity, Education, Decision, Pride) Coalition
Staff facilitate this ongoing collaborative that identifies and welcomes members to share community resources and services specific to the Hispanic community regarding substance abuse prevention education, treatment and health-related resources.
PUEDO Town Hall Meeting (PDF)
For more information on HPEP, please contact: Milagros Rodriguez-Vazquez at (585) 719-3486 or at mrodriguez@depaul.org.