Taking a Coach Approach-A Conversation for Change
Date/Time
Date(s) - 07/07/2017
9:00 am - 4:00 pm
Location
DePaul's NCADD-RA
Category(ies)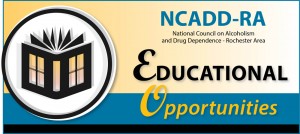 Cost: $65
6 Clock Hours
CASAC Renewal          CPP Section 3          CPS Section 3
Coaching is defined as "partnering with clients in a thought-provoking and creative process inspiring them to maximize personal and professional potential." It comes from a strength-based and client-centered perspective, honoring the individual as the expert in his/her own life and believing every individual to be creative, resourceful, whole and fundamentally brilliant about their own lives. A coach approach can be a dynamic conversation for people at all levels of recovery.
Click below to download the registration form
Taking a Coach Approach-A conversation for Change
Bookings
This event is fully booked.