PTSD, Military Sexual Trauma, Moral Injury, and Related Substance Use Issues
Date/Time
Date(s) - 03/07/2018
9:00 am - 12:00 pm
Location
DePaul's NCADD-RA
Category(ies) No Categories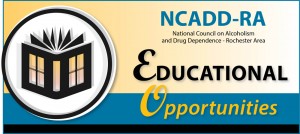 Cost: $35
3 Clock Hours 
CASAC Renewal          CPP Section 1          CPS Section 1
Content:  We will be reviewing recent developments in treatment for the range of trauma-related issues, including combat-related posttraumatic stress disorder, responses to military sexual trauma (MST), and the new field of "Moral Injury," which clarifies a number of often misunderstood and underappreciated features of posttraumatic stress disorder. We will review ways in which substance use problems arise from these responses, but also sustains them over time.
Click below to download registration form
PTSD, Military Sexual Trauma, Moral Injury, and Related Substance Use Issues
Bookings
Bookings are closed for this event.