Poetry as a Tool in Chemical Dependency Counseling
Date/Time
Date(s) - 09/22/2017
9:00 am - 4:00 pm
Location
DePaul's NCADD-RA
Category(ies)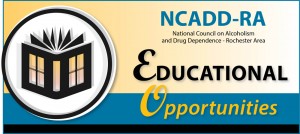 Cost: $65
6 Clock Hours
CASAC Renewal     CPP Section 4      CPS Renewal
This new workshop will provide participants with the opportunity to explore the use of a variety of different forms of poetry with Chemical Dependency clients. A range of writing exercises that can be taught to various populations will be demonstrated. In addition to 42 years of mental health and CD Counseling experience, presenter Tom Paul has been writing poetry for over 50 years. He is a member of the National Association for Poetry Therapy, the American Academy of Poets and the Haiku Society of America.
Click below to download the training registration
Poetry as Tool in Chemical Dependency Treatment (9-22-17)
Bookings
Bookings are closed for this event.