Overview of FASD: Prevention, Intervention and Diagnosis Perspectives
Date/Time
Date(s) - 03/28/2018
9:00 am - 12:00 pm
Location
DePaul's NCADD-RA
Category(ies)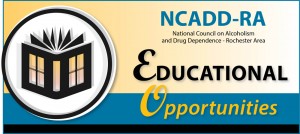 Cost: $35
3 Clock Hours
CASAC Renewal         CPP Section 1          CPS Section 1
Content:  This workshop will explore aspects of Fetal Alcohol Spectrum Disorder from prevention to intervention to diagnosis. Discussed will be cause and prevalence, alcohol exposure related to phases of development, recommendations and strategies for educators and counselors as well as educational and support resources. We will also discuss the models of intervention, from theoretical to lived experience, as well as the efficacy of interventions across the age groups. Diagnostic challenges will be explored looking at overlapping symptomology using case studies.
Click below to download registration flyer:
Bookings
Bookings are closed for this event.