Experiential Approaches with Anger and Grief in Chemical Dependency Treatment
Date/Time
Date(s) - 06/23/2017
9:00 am - 4:00 pm
Location
DePaul's NCADD-RA
Category(ies)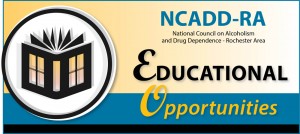 Cost: $65
6 Clock Hours
CASAC Renewal          CPP Section 4          CPS Renewal
Content: Most substance use disorder clients, as well as their families are dramatically affected by a deep well of unexamined and unexpressed grief and loss. Self-medicating is a primary means that clients use to deny and remain apart from the pain of their grief. This full-day workshop will explore tools and techniques for assisting clients in the journey of identifying, owning, and moving through grief and loss.
Click below to download registration form:
Experiential Approches with Anger and Grief in CD Treatment 6-23-17
Bookings
Bookings are closed for this event.