Developing a Therapeutic Relationship
Date/Time
Date(s) - 05/04/2018
9:00 am - 4:00 pm
Location
DePaul's NCADD-RA
Category(ies) No Categories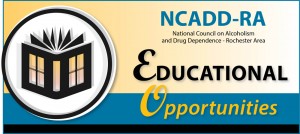 Cost: $35
3 Credit Hours
CASAC Renewal          CPP Section 3          CPS Section 3
Virtually every counseling theory or approach emphasizes the value and relevance of the helper's ability to cultivate a positive, working therapeutic relationship.  Most best practice activities including client-centered work, cognitive behavioral therapies and even care management note the importance of developing a trusting, consistent interaction that is perceived as valuable and worthwhile by the consumer.  This workshop will explore different styles and techniques that are most helpful in forming this alliance with the people with whom we work.  Considerations will be given to setting, organizational culture and mission, along with counselor attributes in examining and refining the skill and art of developing a productive therapeutic working relationship.
Click below to download registration
Developing a Therepeutic Relationship (5-4-18)
Bookings
Bookings are closed for this event.