Current Trends: Tobacco/ENDS and Strategies for Community Policies
Date/Time
Date(s) - 11/14/2018
9:00 am - 12:00 pm
Location
DePaul's NCADD-RA
Category(ies)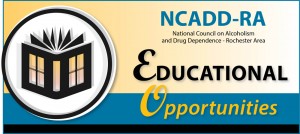 Cost: $35
3 Clock Hours
CASAC Renewal          CPP Section 1          CPS Section 1
Content: This presentation will provide substance use disorder staff and allied public health advocates with the tools and information necessary to examine the tactics of the growing tobacco industry and understand the variety of evidence-based tobacco control policies that can be implemented to mitigate the impact and accessibility of tobacco and e-cigarettes in our local environments. Discussion will include trends around the newer Electronic Nicotine Delivery Systems (ENDS). Also covered will be the resources necessary to not only recognize tobacco marketing, advertising and demographic targeting but also acknowledge the short and long term benefits of these policies.
Click below to download registration Flyer
Current Trends Tobacco ENDS and Strategies for Community Policies
Bookings
Bookings are closed for this event.