Parents Who Host Lose the Most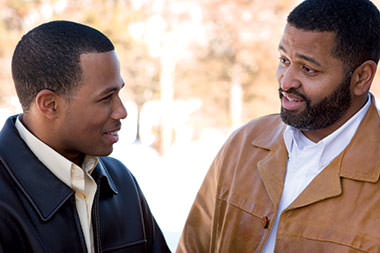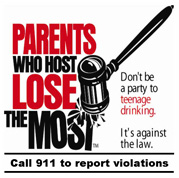 As a result of the Five-Town Summit in January 2005, Brighton, Fairport-Perinton, Penfield, Pittsford, and Webster joined in collaboration to launch the PARENTS WHO HOST LOSE the MOST—Don't be a party to teenage drinking public awareness campaign in partnership with Ohio's Drug-Free Action Alliance.
With the support of government agencies, law enforcement, schools, community groups, civic organizations and faith communities, we work to inform parents and other adults about the legal ramifications and health and safety risks of serving alcohol to teens.
Many high school students view proms and graduation as a rite of passage into an adult world in which alcohol and celebrations go hand-in-hand. Some parents support this belief by hosting prom or graduation parties that include their child's friends where alcohol is provided.
Adults providing alcohol to underage youth sends a mixed message and can only add to a teenager's confusion about the acceptability of drinking. This also sends the message to teens that they do not have to obey the law. It is illegal, unsafe, and unhealthy for anyone under age 21 to drink alcohol. Underage drinking parties are a health and safety problem with serious legal ramifications.
Fact Sheet
Parent Tips (English)
Parent Tips (Spanish)
Get the facts
A program of Drug-Free Action Alliance
With support from the Ohio Department of Alcohol and Drug Addiction Services™
This is a trademark and cannot be used or altered in any way without written permission of Drug-Free Action Alliance
www.DrugFreeActionAlliance.org